Skip Navigation
Website Accessibility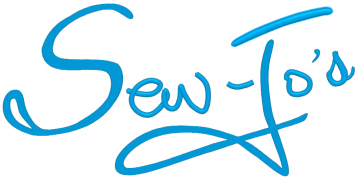 Sew-Jo's has a gift for you!
Sew-Jo's has a gift for you!
Hi everyone,
Yes - we have a gift for you! For every $15 spent (before taxes) you will receive one DIY Face Mask Kit.
These kits come in a variety of colours and are valued at $5. Included in the kit are 2 pieces of fabric (7" x 15"), 1/4" white elastic (approx. 25"), a nose bridge with ribbon to encase it as well as a pattern in various sizes with instructions. Everything you need to sew up a face mask.

You choose whether to sew it up for yourself, sew it up and donate it or pass on our passion and yours by gifting it to a new sewer.
SEW ..... make a purchase and take your free gift(s) home today!

Remember we are currently open for curb-side pick-up only. Visit our website www.sew-jos.ca to see what we have to offer. If you are looking to see what is new, check out https://www.sew-jos.ca/shop/Look-Whats-New.htm. Feel free to send us an email to info@sew-jos.ca to request pricing and check on availability. You can pay over the phone (613-748-7878) or tap at the door when you come to pickup your order.


Your friends at Sew-Jo's
Notes:
Sew-Jo's would like to thank Giant Tiger for helping support the sewing community and a local Small Business.

DIY Face Mask Kits will be available while supplies last.